Posted on
By Roy Knippenborg | Commercial Manager Curaloe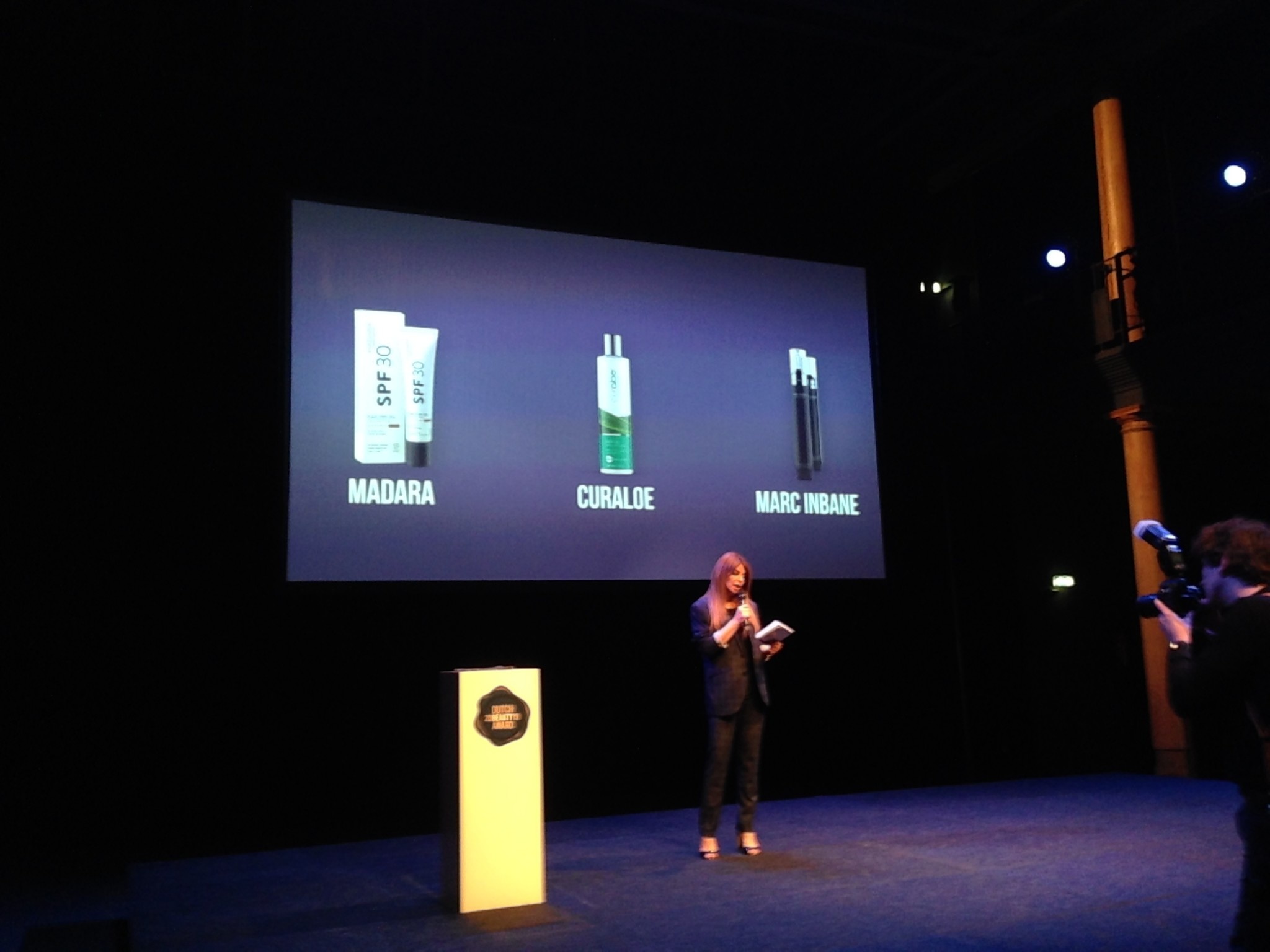 Second place .... WoW!
That was the first reaction of the audience after seeing this "new kid on the block" ending 2nd place at the Dutch Beauty Awards 2019 ...
Dutch Beauty Awards
The Dutch Beauty Awards, formerly called the Astir Awards ... you may never have heard of it, but that is because this is the "Créme de la Créme" award ceremony for the Beauty Industry. Only brands and PR agencies come to this event to present their best products to a carefully selected jury from the Beauty Industry.
Presented by Olcay Gulsen, the category "sun" in which Curaloe was nominated. Our product was the first to be discussed and presented. Immediately it was announced that the Curaloe Body Gel 95% Aloe Vera ended in the top 3 between products such as: Madára Sunscreen SPF30 and Marc Ibane.
There it goes, the big countdown ....
And the winner is...
- No. 3: Marc Ibane
- No. 2: Curaloe Body Gel 95% Aloë Vera
- No. 1: Madára Sunscreen SPF30
Only a few years available in the Dutch Web-shops, since two weeks physically purchasable in the Dutch Etos stores and ALREADY NO. 2 at the prestigious Dutch Beauty Awards.
Dominique Lap, owner FS Agency: "That a young brand like Curaloe, a first time participant, comes second in the Dutch Beauty Awards... It says a lot about the quality of your product"
It goes even further...
Madára is a sunscreen ... so technically we are the No.1 in the field of Aftersun in the Netherlands! This is of course due to the skin-repairing properties of 95% Aloe Vera.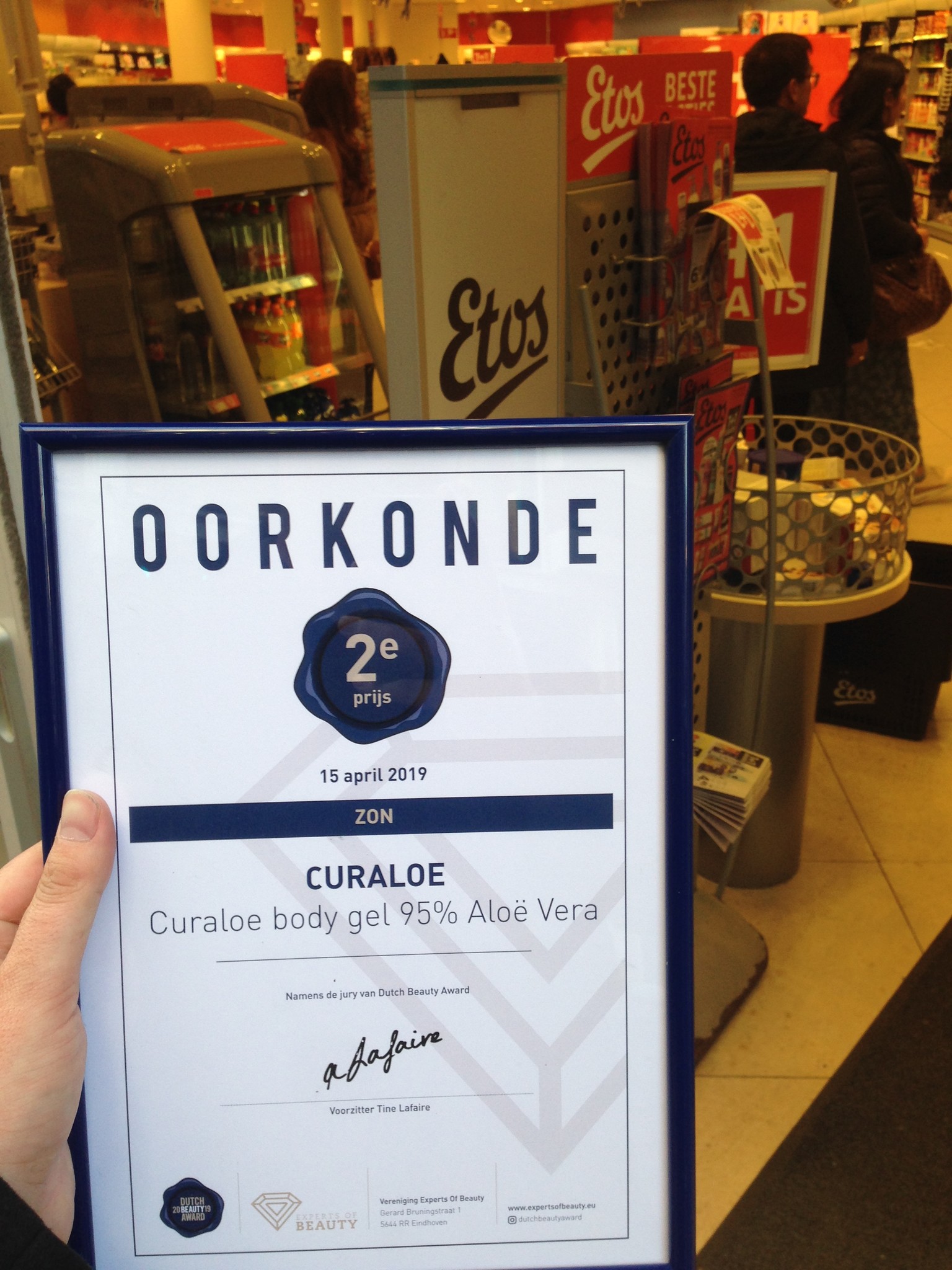 This price winner is now available in all the Dutch Etos stores!