Posted on
By The Curaloe Team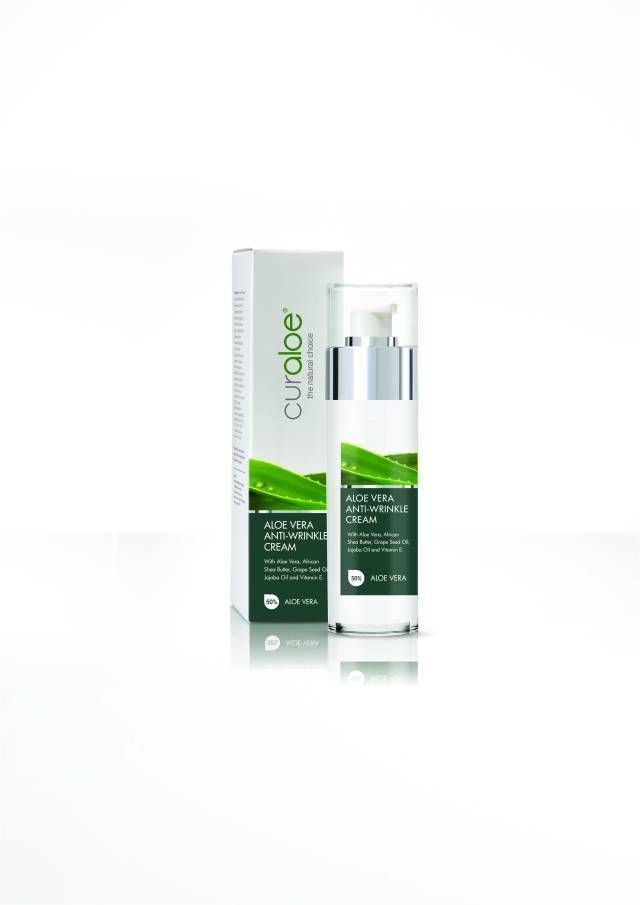 Wrinkles, nobody is happy to get them. But unfortunately everybody will get older and will eventually get wrinkles. The one sooner than the other and the one more than the other. A wrinkle is a crease in the skin surface. Permanent wrinkles are cutaneous fractures caused by prolapse of the skin structure. This is the effect of reducing of two types of protein:

• Collagen, an important part of the connective tissue. The protein will suffer from erosion because of stretching and constricting of parts of the face. An example are tics. But it could also be caused by exposure to weather and scars of small wounds.
• Elastine, is an protein that will make the skin flexible. A less present of this protein will result in a bigger skin volume which can cause a under chin.

Many people try to postpone wrinkles as long as possible and to reduce wrinkles as much as possible. An excellent natural way in order to prevent these annoying wrinkles is to use Aloe Vera.
Aloe Vera is a plant with an amazing medical reputation. The gel inside the leaves is used for decades to keep the human body healthy and beautiful. Curaloe has produced an anti wrinkle cream with organic ingredients, combined with 50% pure Aloe Vera gel to reduce and postpone wrinkles.

• The cream hydrates and softens the skin,
• Prevents damage caused by dry skin
• And promotes a firm skin

Try now Curaloe Anti Wrinkle Cream for a younger skin that will shine. ORDER NOW! 

Also take a look at the Curaloe Facial Wash. It contains 65% pure Aloe Vera gel and is perfect to combine with the Anti Wrinkle Cream for an even more shining young skin!