Posted on
By The Curaloe Team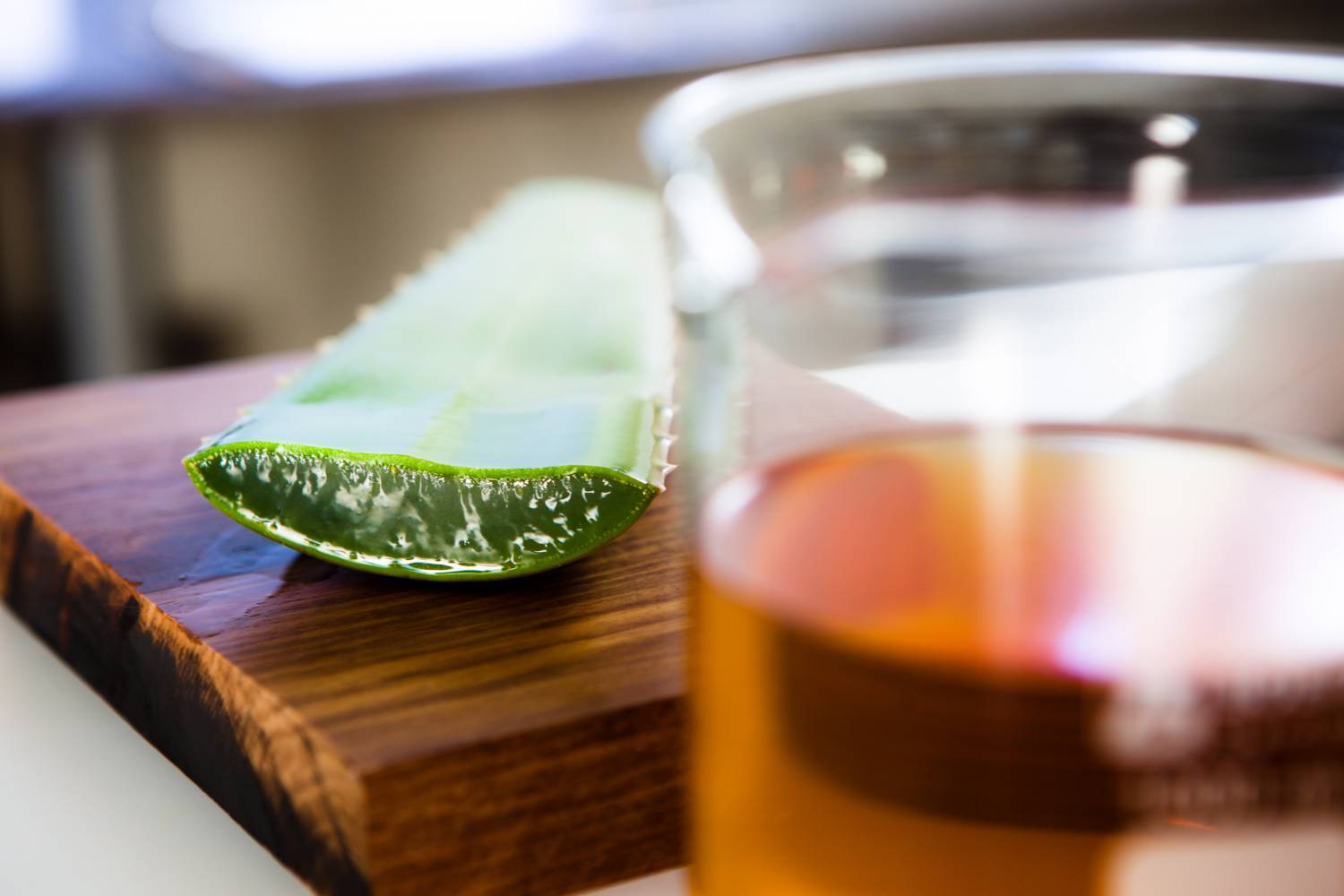 Aloe Vera as a health juice
Nowadays almost everybody is focused on their appearance and the healthiness of their bodies. Many people end up using Aloe Vera gel, due to its beneficial and nursing effect on the skin. The product seems to increase in popularity, however the plant used to be quite known in the old days. The Aloe Vera plant has been around for thousands of years and was very popular among legends from the past. Many Egyptian kings and queens used the gel for their health and looks. Alexander the Great used to bring Aloe Vera along with him on his travels and towards the conquered lands. The plant was used for the healing of cuts and to boost the immune system of his army, that is why Alexander saw the Aloe Vera plant as a holy "medicine".
It is a known fact that the plant has a healing function, therefore many people use it as a cure. People with small wounds, dry skin, eczema and psoriasis use the Aloe Vera mostly for external use.
The Aloe Vera gel is also very good for internal use. That is why we have besides our creams and shower line also a aloe vera health Juice. This juice is being made with 100% pure Aloe juice. The Juice consists of pure gel and not like most Aloe Vera juices out of small pieces of Aloe Vera and distilled water.
The Juice contains 98% Aloe Vera. The plant has more than 200 nourishing components, consisting of 20 minerals, 18 amino acids, enzymes, 12 vitamins and a high concentration of polysaccharides. These components will drastically increase your vitality when taken every day. There are even more benefits besides the increase of the vitality.
Prospects of our Aloe Juice
Stimulating a healthy skin
Boasting of the immune system
Beneficial for fat burning, metabolism and the digestion system
Beneficial for the in-take of nutrients by the intestinal wall
Beneficial for the mental welfare and energy levels
Overall detoxifying effect( efficient separation of waste)
Curative effect on muscles and joints
Anti-inflammatory effect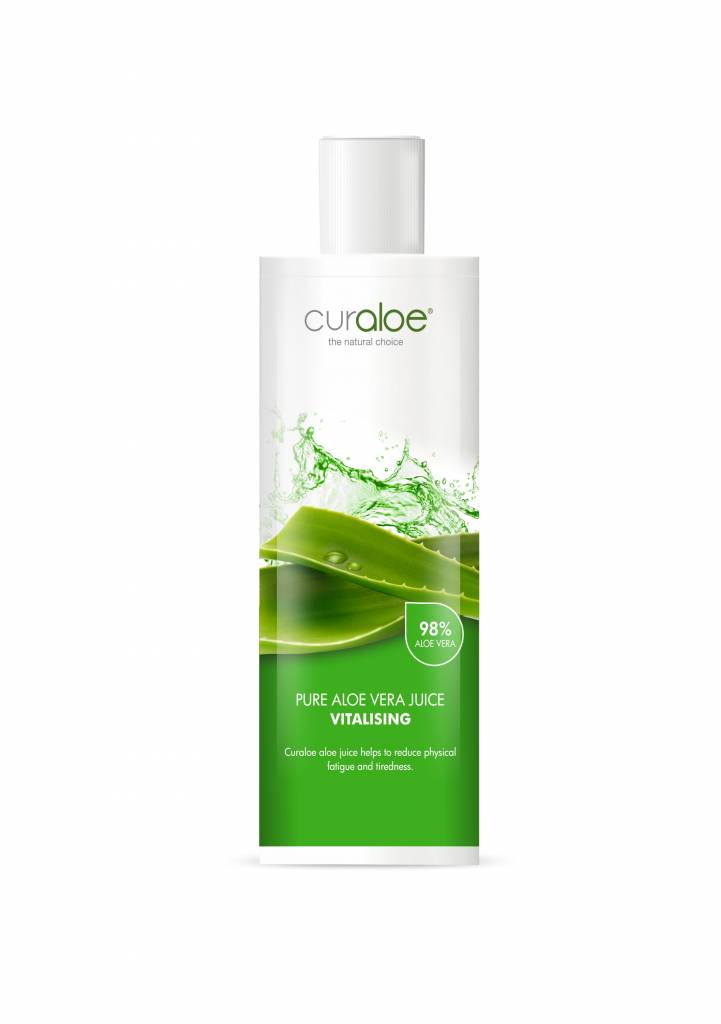 Our juice consists of a 500ml bottle, which can be used for multiple days. For pregnant and breast feeding women it is advised to consult a general practitioner about the usage of the juice. Depending on age there is a recommended amount for consuming each day.
Children from 5 till 18: 25ml each day
Adults: 50 till 75ml each day
The Curaloe Health juice can be consumed pure or mixed with water or juice. However there are also nice recipes to experiment with the juice.
We have selected a few of the recipes for you
Aloe Vera smoothie:
75ml Curaloe Health Juice
a half lime
1 banana
2 squeezed oranges
2 kiwi's
crushed ice
Add all the ingredients (except for the lime) together in a blender and squeeze de half lime in the blender. Mix it together and you will get a fresh and healthy smoothie. The fruit can be changed based on your own preferences.
Healthy lemonade:
75ml Curaloe Health Juice
Water
Lime juice
Slice of lime
Ice cubes (Tip: use the ice cubes like explained below)
Add it all together and enjoy a delicious and healthy lemonade!
Aloe Vera Ice Cubes:
Mix water with the Curaloe Health Juice and a drop of lime juice, pour it afterwards in an ice cube shaper and put it in the freezer. After a few hours you can enjoy a fresh drink
Fruit juice with a twist:
Use 75ml of Curaloe® Health juice and use your favorite fruit juice like; pineapple juice, orange juice and apple juice. Mix this together and enjoy a delightful healthy drink
For more inspiration of Aloe Vera recipes check out Juicing for Health
Interested in our Juice, shop it online in our Curaloe® shop
Always remember, we produce products of high quality in which only 100% pure Aloe Gel is added, fresh from our plantation in Curacao